| | |
| --- | --- |
| | Adventure Gaming in a Kinder, Gentler Time: Victorian Science Fiction |


HUMOR: YOU THOUGHT I MADE THIS STUFF UP?

It's HERE! The Le Grand Cirque WEBPAGE is up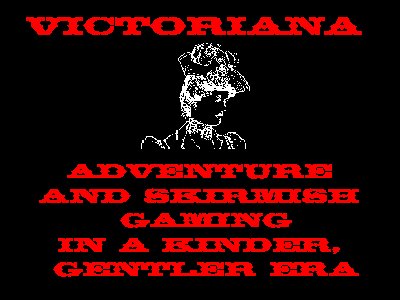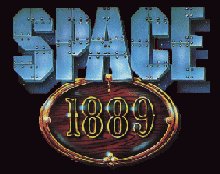 Marcus Rowland's labor of love, FORGOTTEN FUTURES, has been in print and available on the web next to forever. Now, FF is a commercial product available from the Heliograph people. Whereas it IS my goal to explore miniatures-style games on this website, FF still is an excellent rules system for a diverting evening's entertainment (for smaller groups). As a source of inspiration for a skirmish gamer looking for a nice setting, FF is unparalleled.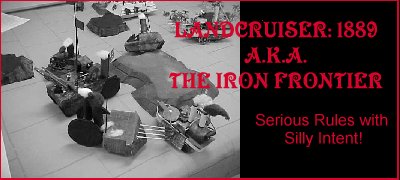 Landcruiser:1889 (soon to be retitled to THE IRON FRONTIER) is a work in progress from a nift-o wargaming club located in Fredericksburg, VA. The focus of these rules are landship to landship combat, and are fairly simple, funny and surprisingly comprehensive considering their brevity.

The Great Rail Wars (links below) by Pinnacle Entertainment, is definitely in period, although it does take place in a much transformed version of the American West (for the most part). GRW is a miniatures battle game that is sold as a starter set with many, many add-on packs of miniatures that are suitable for either the battle game or the associated RPG, DEADLANDS. A very unusual and intriguing environment for VSF.

Westwind Productions, a British Company (links below in RESOURCES), has come up with a skirmish rules set called GOTHIC HORROR. I have not played this one yet, nor do I own the rules, so I'm somewhat in the dark about them. However, I have enthusiastically purchased their miniatures line, which is replete with several kinds of vampire, werewolf, mummies, killers, maniacs, polizei, vampire hunters, evil cossacks, and gypsies. There's enough material in this miniatures line to keep a guy like me busy for about five years!!!! HIGHLY RECOMMENDED.
More Material Soon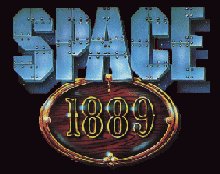 GASLIGHT Main Page
Brigade Games, a major supplier of Gaslight Rules and suitable figures
GASLIGHT Q&A Site
GASLIGHT Yahoo Group
GASLIGHT Games at HISTORICON 2001
Tales of Zimdar (Ongoing Campaign)

Great Rail Wars Site Miniatures Battle Game (Pinnacle Entertainment)
Deadlands (RPG for this universe)
Greywolf's incredible DEADLANDS FAN PAGE (lots of pictures, minis, etc.)

Westwind's Main Page
Old Glory (U.S. Distributor)


Wessex Games Home Page
AERONEF Home Page
AERONEF Miniatures
Warlords of the Skies
Rhys Batchelor Aeronef Site
Luke Ueda-Sarson's Aeronef Page
Dave Ashton's Aeronef Page
Eugene George's Aeronef Page
Voyages Extrordinaires Home Page
VE Miniatures
North American Distributor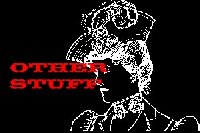 Major Trevor Rederring's page (extensive VSF Material - GREAT PAGE)
Great Ideas that Never Made it (VSF Technology Resource... great pictures)
SAVAGE AND SOLDIER back issues on the web (not VSF but nice source material)
Colonial Wars Yahoo Group
WARFLAG (extensive database of FREE! printable flags)
The Adventures of the Red Shadow (semi-historical, semi-fictional FFL campagin)
kwaAndy (nice set of downloadable rules useful for colonial/VSF gaming)
Aortistan Campaign (well-documented fictional campaign setting)
Paleogothica's STEAMPUNK page (very nice site, lots of general interest material)
Gisby's VICTORIAN ADVENTURE GAMING page
CLOUDSHIPS OF IRON (Balin DeLoach's flying ship game, unpublished)
LEAGUE OF EXTRAORDINARY GENTLEMAN Info Site
A FISTFUL OF TRIPODS (minis rules for War of the Worlds)
TRIPODS AND HUSSARS (more of the same, different scale)
Boilerplate: The Mechanical Marvel of the Age (recommended)
And these related pages by the same guy: Chronopolis, The Automatic Man,
The Steam Man, and The Electric Man (lovely, kooky Victoriana here)

PERIODICALS & OTHER STUFF
Would that it Were - the Online VSF Magazine
Word of Mouth- SPECULATIVE FICTION reviews
By Jingo! (Web Periodical mostly focusing on Colonial Wargaming. Nice selection of VSF stuff, though)
The Miniatures Page (Web Periodical on Miniatures Wargaming in general. THE most useful site in the hobby).
Panthan Press Great site for Burroughs style space fantasy, portal to such diverse webzines as The Barsoomian Blade, Tales from the Dum-Dum, and ERBWorld
Xenite.Org's Pulp Authors Discussion Board
Brigade Games VICTORIAN SCIENCE FICTION CATALOGUE (PDF)

DISCUSSION GROUP RESOURCES ON THE WEB
Panzerschiffe, the Game of Steam Powered Contraption Battles (Yahoo)
Colonial Wars (Yahoo)
Victorian and Colonial Gaming (Older Style Yahoo Club)
GASLIGHT RULES - Supports GASLIGHT (Yahoo)
Victorian Adventure (Yahoo)
Victorian Gothic - Supports Wessex Games (Yahoo)
Voyages - Supports Wessex Games "Voyages Extrordinaires" (Yahoo)
Space 1889 - Support for S1889 game (Yahoo)
Steampunk - system independent VSF gaming (Yahoo)

All copyrights and trademarks held by their respective authors. This page copyright 2001 Walter O'Hara